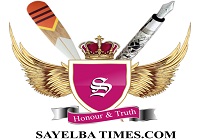 The Chairman and Managing Director of Mobil Producing Nigeria Unlimited, Mr. Paul McGrath has said that it was the local content policies put in place to nurture and empower the local people when oil was discovered in the United Kingdom's North Sea in the mid-70's that made him to become a leader in the oil and gas industry.
Speaking at the recent 7th Practical Nigerian Content (PNC) held in Uyo, Akwa Ibom State, McGrath said ExxonMobil would continue to deepen the Nigerian content in the industry. McGrath stated that the company has a total workforce of 2, 800 and 96 per cent of them are Nigerians with 40 per cent from Akwa Ibom State. According to him, the company incorporates Nigerian Content development into its businesses and projects and is working collaboratively with all stakeholders to implement the scheme.
He further stated that Nigerian Content is integrated into ExxonMobil systems and processes, while the company has also adopted a systematic approach to secure sustainable long-term benefits "I am very passionate about local content because standing before you today, is an example of local content. When I grew up in the working class city in Glasgow, Scotland, I am first generation. In the United Kingdom in the mid-70's, oil and gas was discovered in the North Sea and if you look back in the history of my country, there was no industry. It had to be developed from the scratch and the people needed to be nurtured, and needed to be empowered and brought along. So, if it wasn't for those particular principles that were enshrined in my country at that time, I won't be standing before you this afternoon," McGrath explained.
He explained that the company produces 600,000 barrels of oil equivalent per day (boepd), accounting for 30 per cent of Nigerian output from 70 discovered fields and 108 offshore platforms.
He listed the other assets of the company to include two Offshore natural gas liquids (NGL) Extraction Plants, five Export Terminals, including Qua Iboe Terminal (QIT), Yoho Floating, Storage, & Offloading (FSO) vessel, Bonny River Terminal (BRT) and Erha and Usan Floating Production, Storage, and Offloading (FPSO) Vessels Speaking further on the company's efforts on capacity development, McGrath stated that the company established the Eket Technical Training Centre, where 90 per cent of the over 700 graduates are employed by NNPC/MPN joint venture with City & Guilds Full Tech Certification obtained. On the development of local R&D capacity, he added that local contractors have been trained in integrated field studies/seismic processing.
He said the company had also signed engineering service agreements with DeltaAfrik and NETCO for the development of in-country engineering capabilities McGrath said ExxonMobil had also contributed in the University Assistance/Partnering Program (UAP/UPP) by enhancing Geoscience skills in 17 Nigerian Universities, equipping Geoscience workrooms (equipment and software), and training over 50 lecturers, which commenced in 2007 with over N1.45 billion spent.
He disclosed that the company's postgraduate scholarships have gulped over N1billion, while over 300 internship positions are provided annually and Nigerian workforce developed through global work assignments. In the area of development of in-country fabrication capacity, he said the company was instrumental to the fabrication of 5, 641 metric tonnes of FPSO sub-structure/subsea production structures at Nigerdock and Aveon Yards and 39MT of sacrificial anodes in-country by METEC, for the Erha North Phase 2 (ENP2) Project.
For the Satellite Fields Development 1 & 2 Projects, he said three wellhead platforms were fully engineered in-country by Nigerdock & Dorman Long/Grinaker (SFD1), with $12 million funding provided by the company for expansion of Aveon Offshore, Nigerdock, and Dorman Long Engineering (Lagos) fabrication yards According to him, the company also provided support to De Grills Integrated Services Ltd. to build fabrication yard capability.
To enhance in-country line pipe manufacturing capacity, he said the company was the first to work with SCC Pipe Mill, Abuja and has pgraded facilities to manufacture Made-in-Nigeria Line Pipes and had also procured 30km Double Submerged Arc Weld Helical (DSAWH) line pipes.
Mobil has also facilitated local companies access to funding through ExxonMobil Contractor Finance Scheme (EMCFS) in collaboration with 12 Nigerian banks with $113 million accessed so far. He noted that the company has also helped in production project financing , with over $975 million from consortium of Nigerian banks.
McGrath also revealed that ExxonMobil Foundation partnered with We Connect International where over 500 women entrepreneurs were trained on "Doing Business with Multinational Companies" yearly, with 400 trained in 2017. He stated that the programme increased Women Business Participation in the Oil and Gas Sector, adding that ExxonMobil spend on Women Owned Businesses increased to $23 million in 2016.
On community investments, he noted that over $130 million on projects in past 10 years, while 80 per cent of projects are in Akwa Ibom and Rivers States – mostly community nominated and executed.
The MPN chairman disclosed that the company also made 30 per cent contribution to rehabilitation of Eket-Ibeno Road in conjunction with State Government and over N4 billion in undergraduate scholarship to Nigerian students over the last two decades with over 50 per cent awarded to students from Akwa Ibom According to him, over N57 million was spent on NNPC/JV secondary school scholarships targeting Akwa Ibom indigenes, while the company's Graduate Assistance Programme trained/empowered 750 unemployed graduates in Akwa Ibom state to be employable/ self employed.
Via www.sayelbatimes.com/paul-mcgrath-i-am-a-product-of-local-content-mobil-boss-reveals/ © Sayelba Times