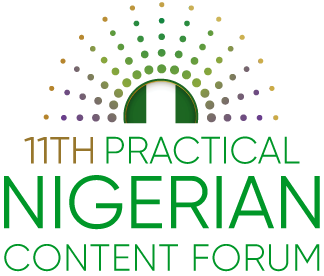 5-8 December 2022

NCDMB Headquarters - Yenagoa, Bayelsa, Nigeria

IN-PERSON
IN PARTNERSHIP WITH


Ahead of the 11th edition of the Practical Nigerian Content (PNC) Forum, taking place in Yenegoa, Bayelsa State, Nigeria, from the 5th to the 8th December 2022 at the NCDMB Headquarters, we would like to share with you our enhanced measures that have been put in place to provide reassurance and safety.
Adapting measures from the dmg events All Secure guide, we will focus on a four-point framework designed to protect our colleagues, exhibitors, visitors, delegates and contractors.
In collaboration with leading industry associations (AEO – Association of Event Organizers, UFI – The Global Association of the Event Industry and AAXO – The Association of African Exhibition Organisers), the dmg events All Secure framework provides a detailed set of enhanced health and safety measures that are practical, effective and widely considered to be best practice for the events industry.
We are eagerly anticipating welcoming you back, as we continue to keep businesses informed and connected, creating vibrant marketplaces and accelerate their business through face-to-face events.