Join Us In Person At The 2021 10th Practical Nigerian Content Forum
days
Hours
Minutes
Seconds
IN PARTNERSHIP WITH

The 10th
Practical Nigerian Content Forum (PNC)
The Must Attend Annual Forum On Nigerian Content
29 November 2021 - 2 December 2021
NCDMB Headquarters - Yenagoa, Bayelsa State, Nigeria
Gain Access To High Level Authorities Within The Nigerian LNG & Gas Industry
Driving Nigerian Content In The New Dawn Of The Petroleum Industry Act
We are pleased to announce the 10th Practical Nigerian Content (PNC) Forum, officially supported by the NCDMB, will be taking place safely and securely in person in Yenagoa, Bayelsa, Nigeria.
11 years on from the enactment of the NOGICD Act, many strides have been made in developing domestic capacity that has spurred new business activity and retained wealth in the country.
We look forward to welcoming you all back to celebrate over 10 years of the Nigerian Content Achievements and to further devise strategies for business recovery and sustaining Nigerian Content in a post-pandemic environment, while businesses connect to foster economic growth. The official annual meeting welcomes the most senior industry stakeholders to discuss new strategies and engage with government and industry players across the value chain.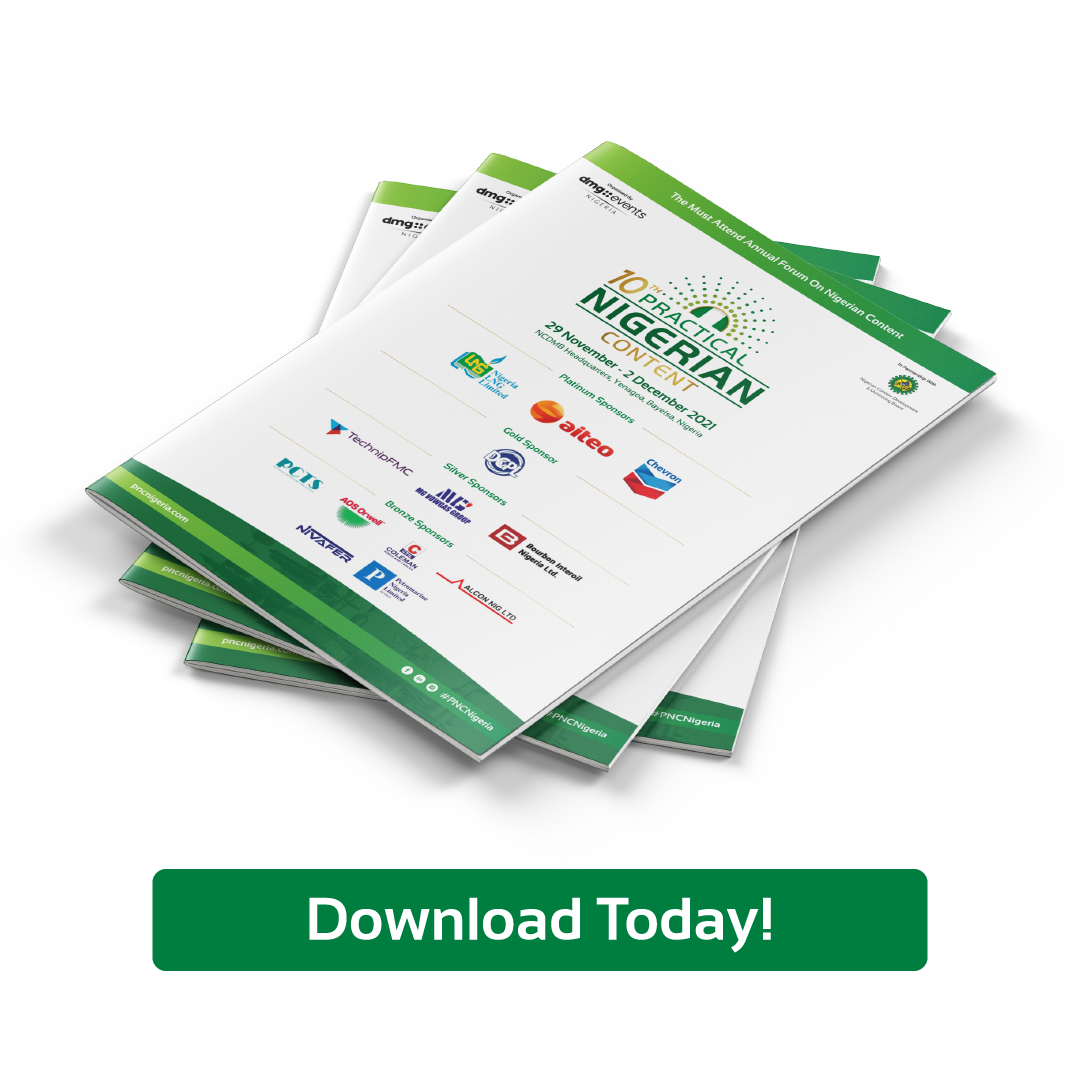 Distinguished Speakers Include

"The Practical Nigerian Content Forum has consistently reached its objectives and I want to sincerely commend the management and staff of NCDMB for making it such a high value event where oil industries gather annually to review the successes, opportunities and challenges of local content in the industry."
Don't Miss This Opportunity To Help Shape The Nigerian Content Agenda For The Next Twelve Months.
For more information on how to get involved, please contact Odiri Umusu on:
or email pnc@dmgevents.com